It was a milestone event at our Mullaloo build as the team prepared to pour concrete to the ground floor slab. We're starting to see our vision come to life.
All services in place, termite treatment completed stopping subterranean termites entering the structure passing underneath the concrete slab and up into the house to consume cellulose. The formwork to the basement stairs leading to underground gym and laundry has also been completed and the reinforcement is ready for the pour. Plastic membrane is laid to stop moisture penetrating the slab to minimize any future cracking.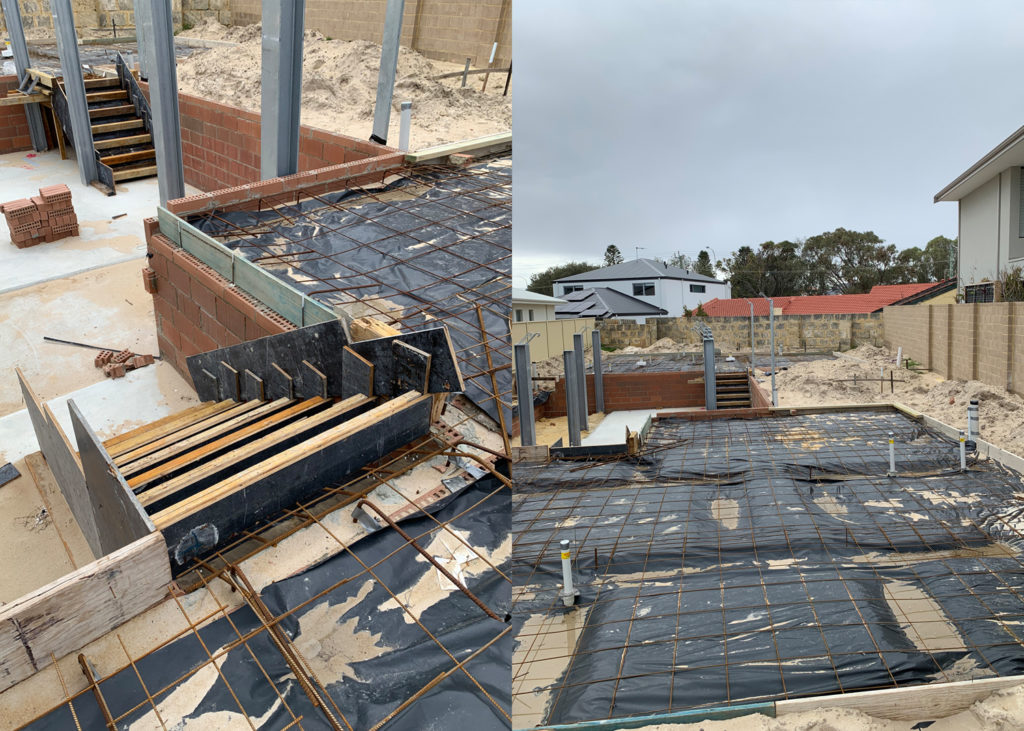 With the preparation carefully and thoughtfully completed, it was time for the main event. The pouring of the slab. The concrete pump truck arrived on site bright and early to set up and be in place ready for the arrival of the concrete. The boys on site put in a long day to complete the slab. A job well done!
After a full day's work of pouring our slab we were then ready for screeding. The end result becomes a smooth concrete surface which is left to cure for seven days prior to any loading. There are some recesses in the slab in some areas, This is to allow for tiling in wet areas and for recessed sills on certain doors to marry up with floor finishes.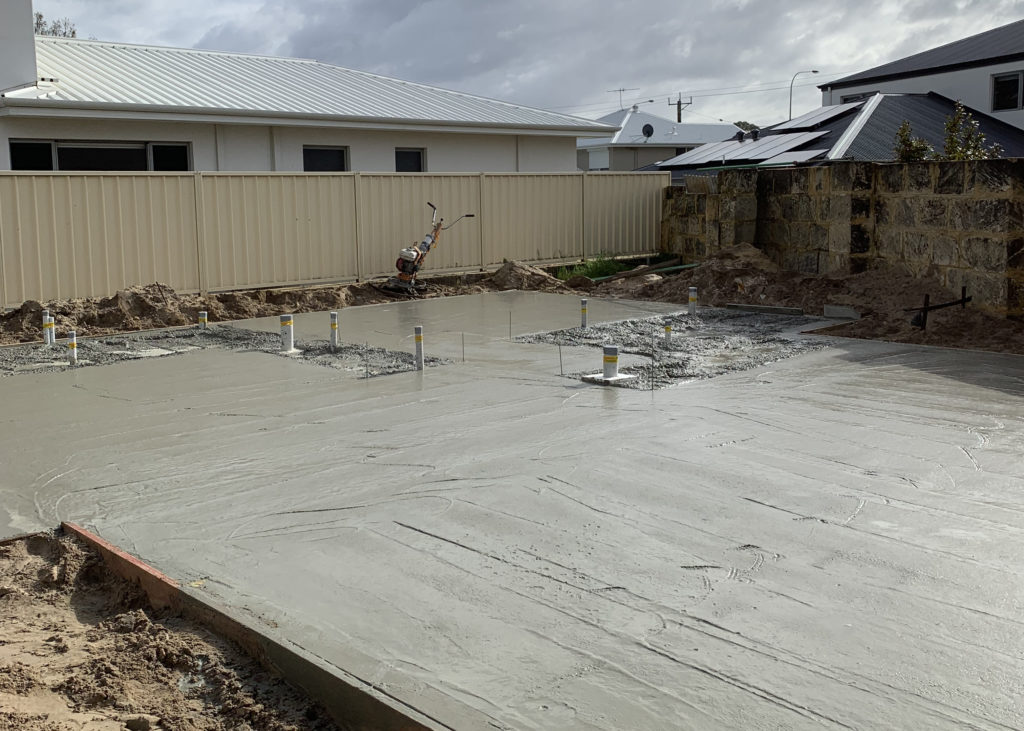 Seven days later the slab has cured and it's time for plumbing for drainage, gas and the hot water service. This must all be installed prior to brick delivery. After the plumbers complete the installation of the services, the trenches will be backfilled, and excess sand removed in preparation for brick deliveries. We look forward to laying the first brick together with the excited homeowner.