Adopting the traditional clay brick to the ground floor on this Mullaloo project, the bricks arrive along with frames for doors and windows readying for the Glenway Home tradition of "The Client laying the first brick".
With the impact of COVID 19 on the building industry through delays of materials – this project is tracking well due to being well organized with orders allowing plenty of time making sure delays of materials do not interrupt the flow of construction.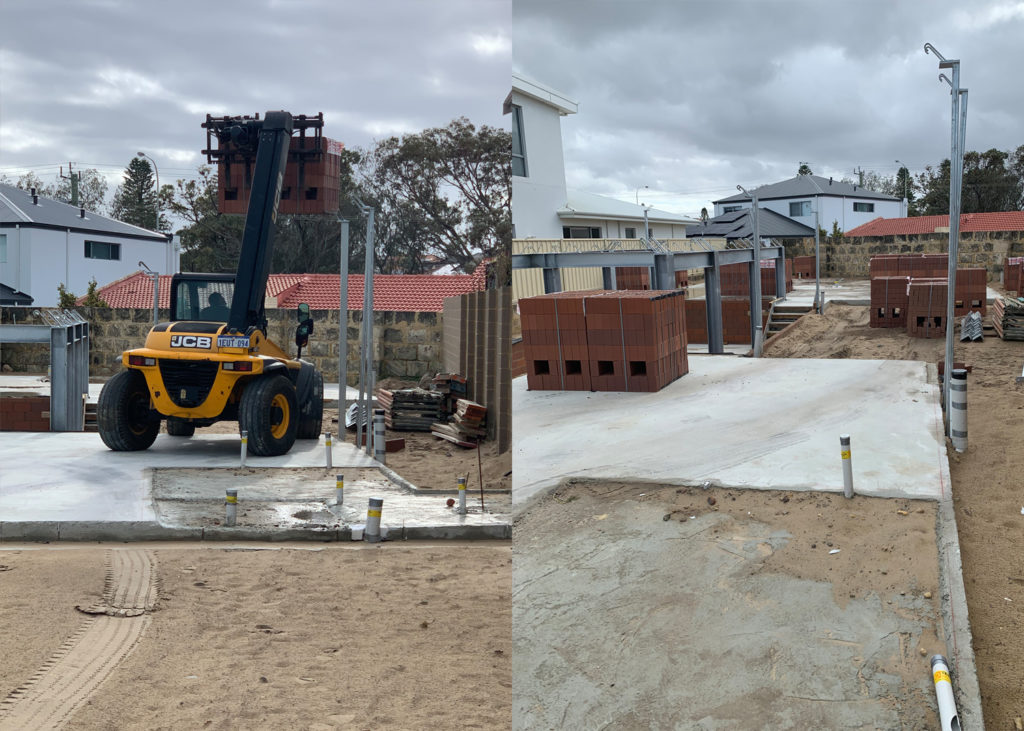 With the selection of Structural Insulated Panels (SIPs) being selected as the primary material for the external walls of the 1st and 2nd floor levels due to their environmental benefits and speed of installation the project will continue to track well.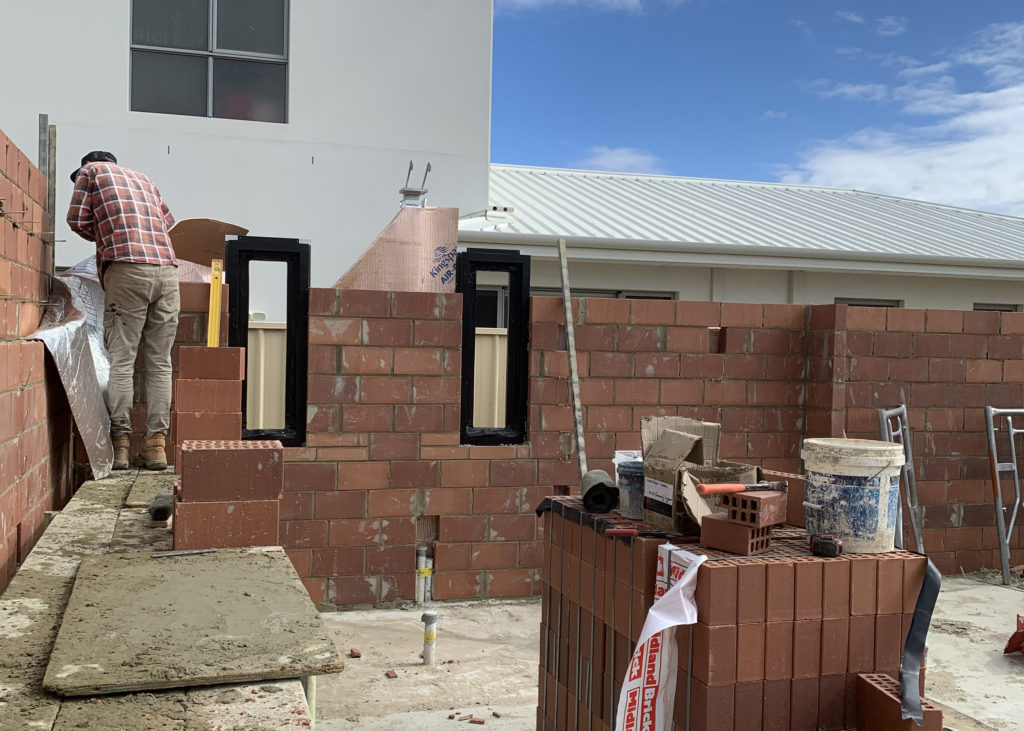 Extra help with supervision today with Minty and Hudson joining the team (vaccinated of course).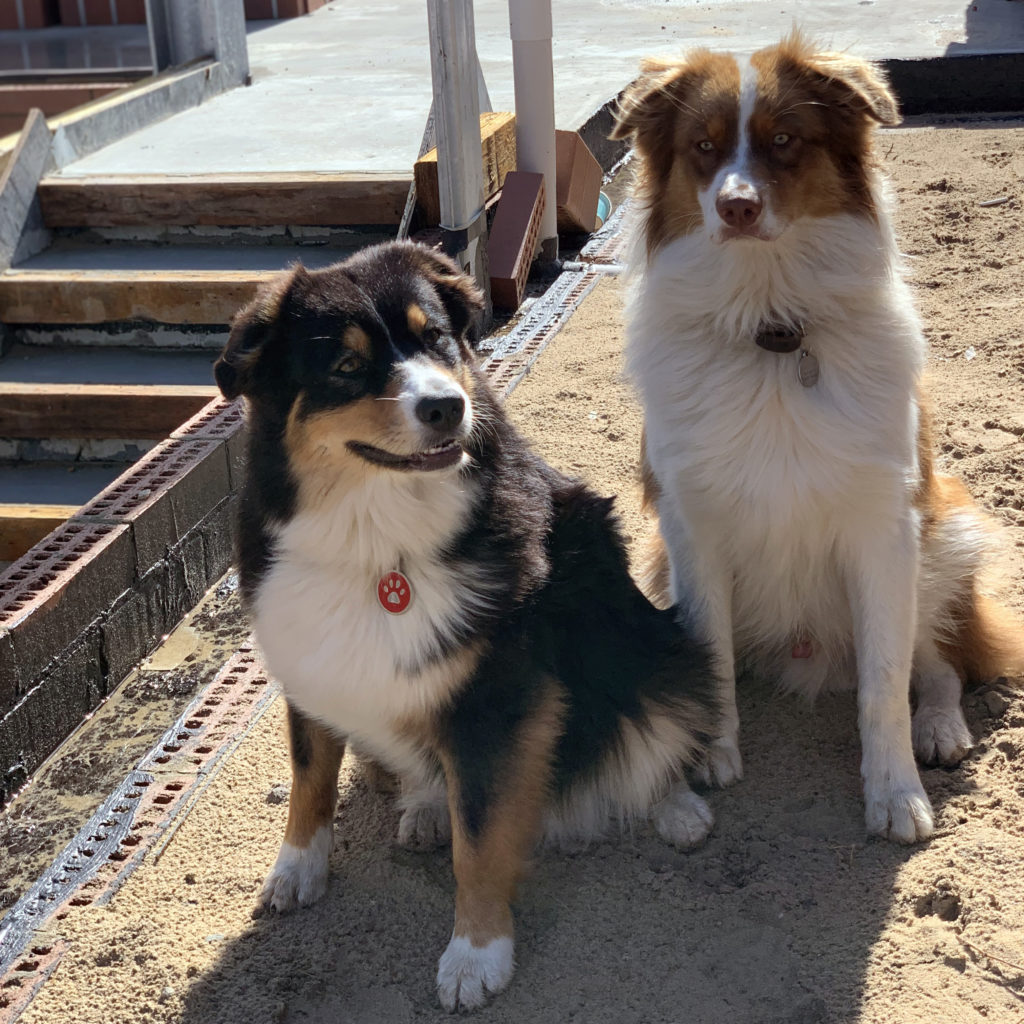 With one of Australia's iconic lizards paying a visit, nearly ended up in the cement mix.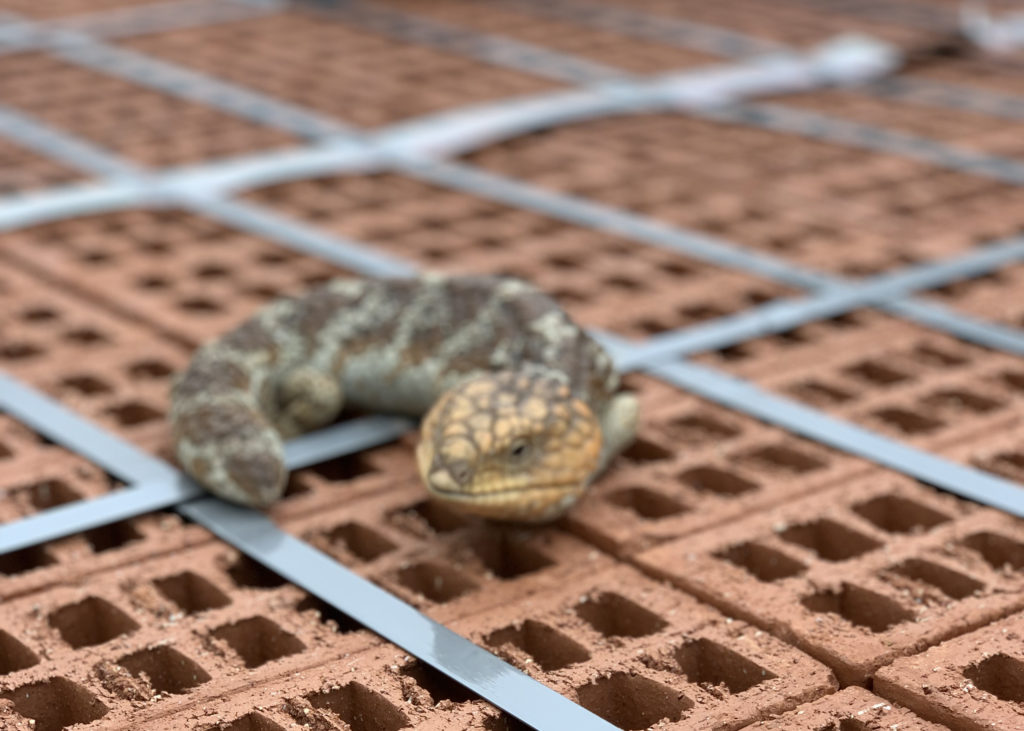 This home is certainly going to intrigue with a well thought out and sensitively designed  for the challenging constraints of this site.