As the sun rose on a new morning at our Mullaloo build, you could hear the sound of trucks and utes arriving on site, in particular the arrival of a concrete pump. Work boots and hi vis on, the team prepared themselves for a big day of concreting ahead.
The boys got stuck to it from the get-go, filling the cavity retaining walls for the basement. To make best use time and resources, we also poured the slab for the basement on the same day. But before the concrete was poured, termite treatment was completed, plumbing services laid and reinforcing installed.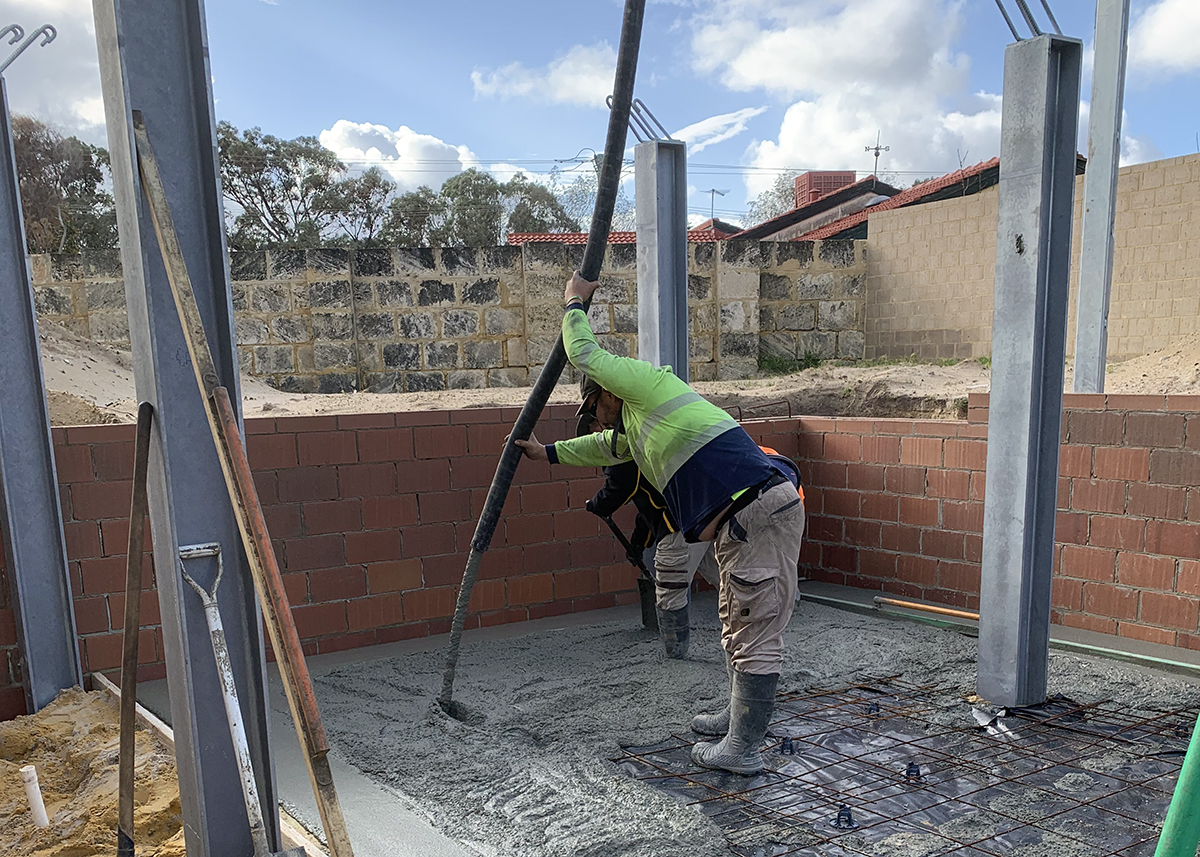 We patiently waited seven days for the cavity walls to cure before waterproofing with a membrane and covering with corflute sheeting to stop any sharp rocks tearing the membrane during compaction. Whilst waterproofing may only be approx. 0.2% of total cost of a build, it is important it is done properly as rectification for errors in the future can be costly.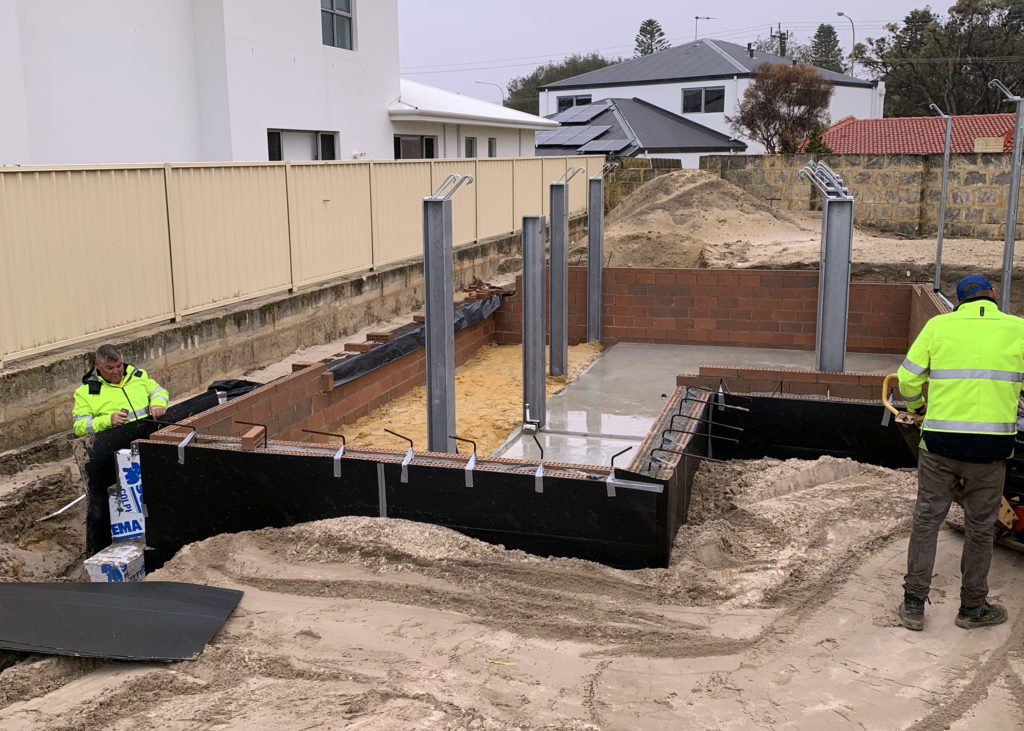 When we have small blocks such as this and established neighbouring properties, it is imperative to get plumbing lines in place prior to the sand pad being laid. In this build the sewer junction was at the front of the property.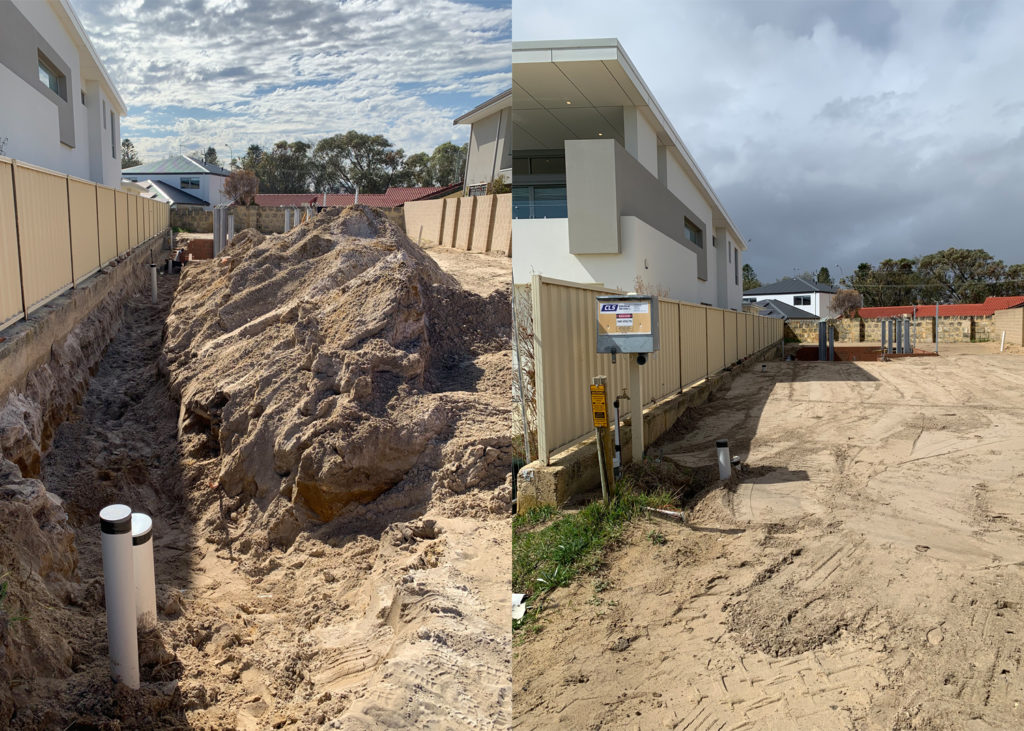 Prior to starting the footings, we engaged a local surveyor to set out ready for the concreter to excavate to footings. Due to the size of the footings this has generated a large amount of sand. In the coming days the sand will be removed after the footings have been poured.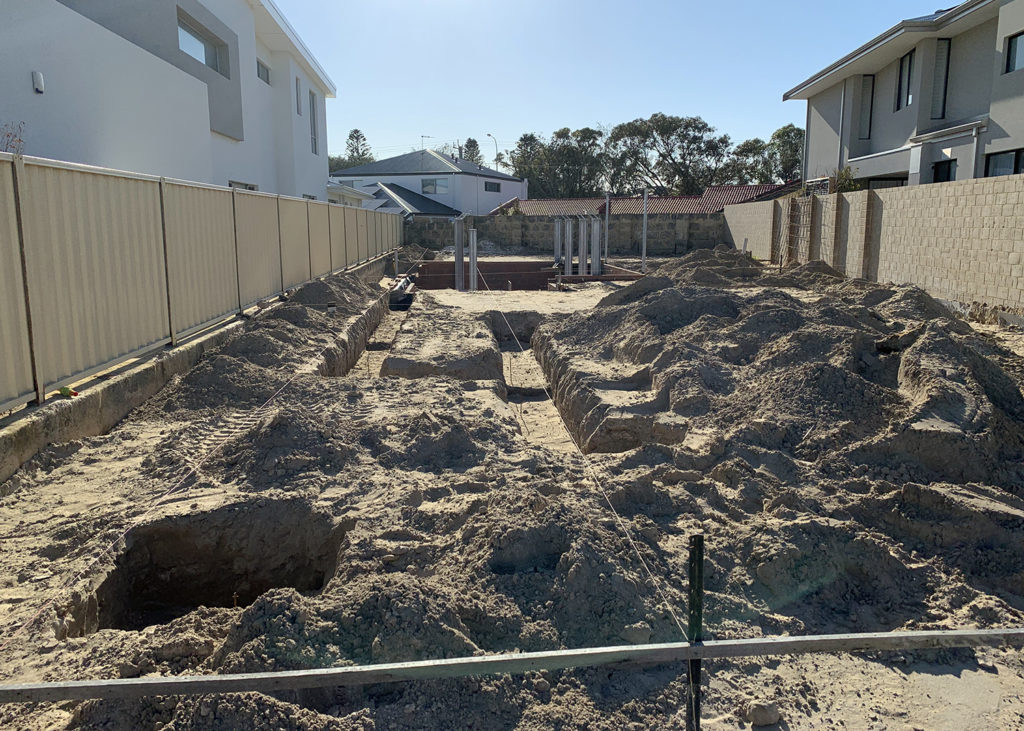 After the footings were excavated, the plumber returned to set out wet areas and install all necessary waste pipes. The concrete was then poured for our footings.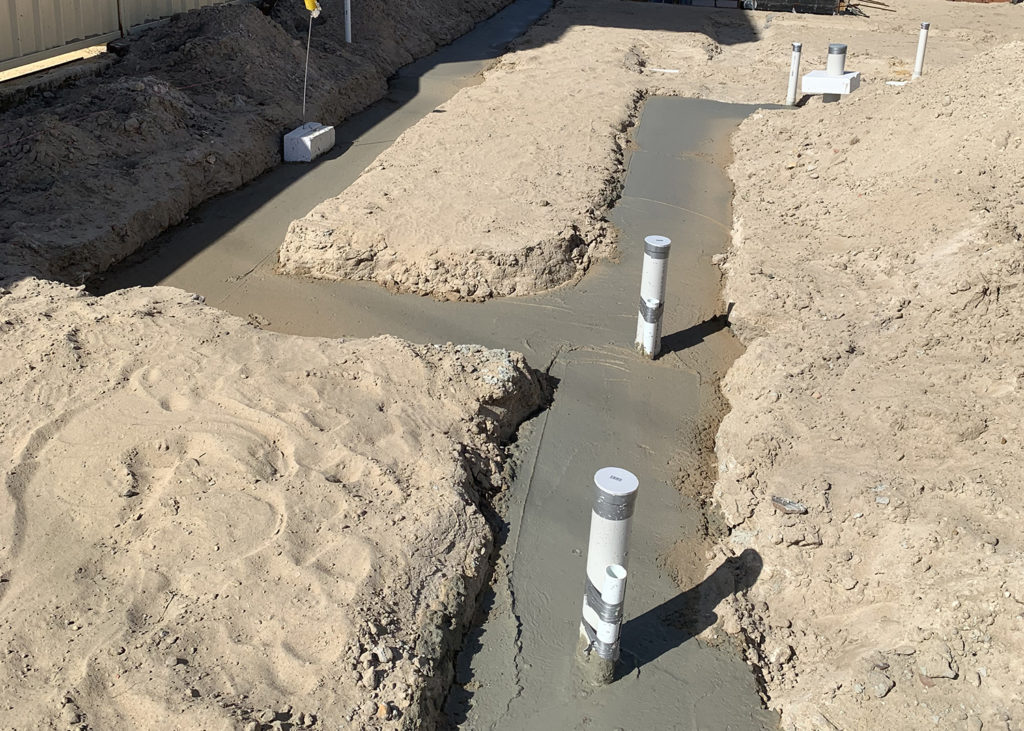 Follow us next time as we share an exciting milestone event on site – pouring the concrete for the ground floor slab.